Deal directly with the principals
We support the local community
Our Story
Bowdler Tax & Accounting was established in December 2009. As a small family owned business, Bowdler Tax understand the challenges that small business face and pride themselves in providing services that assist their clients in meeting their financial goals.
We understand that all businesses want fee certainty so we offer fixed fee quotes for all our services and value based billing.
To assist your cash flow, we also offer pay by the month to spread the accounting cost over the full year.
At Bowdlers, we believe that all business owners have the potential to manage and grow their businesses effectively. We look after our clients' business taxation and finances with genuine concern and understanding of their ever-changing business's requirements. Our core values define how we conduct ourselves and help us achieve the highest level of professionalism.
Confidentiality
We protect our clients' data, whether it is personal or business information. We take our security protocols seriously. Our staff take all the necessary steps to make sure that your information cannot be misplaced or stolen. Unless we are required by law, we never disclose our client' information to a third party.
Integrity
As accountants, we have a duty to provide professional advice that is not only competent but also ethical. We adhere to a strict set of ethical guidelines and standards, such as objectivity, honesty and integrity. We make unbiased recommendation that have only one purpose – to benefit the client.
Excellence, Professional Development and Innovation
In increasingly dynamic and volatile economies, ability to understand market conditions, analyse data, interpret it and make projections for the future are crucial for the future of any business. Depending on your industry, you may have to respond to changes as they arise. We have an impeccable reputation for selecting highly trained staff that is perfectly suited for all our clients. To ensure the highest level of competency and performance, we improve our knowledge and skills, keep up to date with regulations, and invest in the new technology that allows to manage the tasks quickly and effectively.
Service, Commitment and Dedication
We know from experience that growing a small business takes more than professional expertise. People who live and work in rural Australia have to deal with more than late payments; natural disasters and unpredictable climate conditions, social isolation, financial hardship negatively affect farmers and other business owners. We tailor our services to help clients who struggle and find the best solutions and resources for them and their families.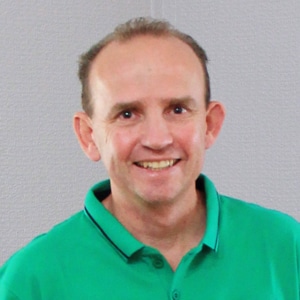 Mike Bowdler
Mike completed his Bachelor of Business through USQ before beginning his accounting career in Dalby in 1997. Mike holds a CPA public practice certificate and is a registered tax agent. His honest, down to earth approach along with his high level of expertise has earned him much respect amongst his clients and team. Outside of work, Mike has many interests, not least of which is spending time with his young family, property development, and all things nautical.                                                                                                                                                                                                                                                                                                
Emma Bowdler
Emma began her accounting career in 2006 and studied through USQ completing a Bachelor of Commerce. Emma is a registered tax agent and also a Fellow of the National Tax Agents Association (NTAA). With her highly effective management style, Emma oversees all areas of Bowdler Tax. These include tax & accounting processes, compliance, human resources, administration, workplace health and safety, performance management, customer service and information technology. When not in the office, Emma enjoys cycling, competing in triathlons and spending time with her husband and their 4 young children.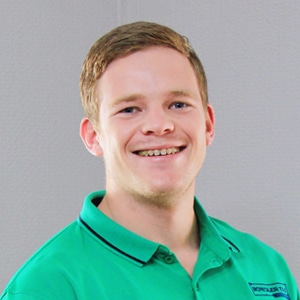 Matt Donovan
Matt joined the Bowdler Tax team in 2015. Raised on the family farm, Matt continues to operate a large grain property in Dalby alongside his family. His hands-on role in the farming business, allows him to connect well with both farming and small business clients. Outside of office hours, Matt can be found working on the family farm or playing rugby union.                                                                                                                                                                                                                                                                                                                                                                                                                                                                                   

Bowdler Tax and Accounting provides accounting, compliance, business management and taxation advice that assists clients to manage and grow their business.